This is a sponsored post by Avid4 Adventure.
Although this is a sponsored post, all my opinions are my own.
Childhood summers are best spent in "The Great Outdoors" and living in the heart of the San Francisco Bay Area I know there are so many activities to choose from to have a great time. Avid4 Adventure, "Made in Colorado. Exported to California" is an outdoor recreation company for children ages 3 to 17 that works to instill the love of adventure and the outdoors in the young generation.
With an active family that likes to spend time outdoors, I'm always looking for new and different ways to engage my children and encourage a healthy active lifestyle. Summer is a great time where we've tried new outdoor activities and this year it was a goal of mine to go kayaking as a family.
In addition to our normal summer activities of family camping, hiking, backpacking, and biking this year my son will be participating in an Avid4 Adventure day camp in the Bay Area. So keep your eyes open for my review later this Summer! Let's just say my son is beyond excited partake in this outdoor camp!
Avid4 Adventure has four Bay Area day camp locations which include multi-sport and single-sport camps. Children from Pre-K to 8th grade meet up at a central location and are transported to local parks where they participate in a different activity every day. From hiking, kayaking, SUPing, rock climbing, mountain biking, and more, Avid4 Adventure has a seasoned team of outdoor instruction experts at these Bay Area locations:
North Bay - Mill Valley
East Bay - Oakland
Peninsula - Palo Alto
South Bay - Saratoga
Adventure Camp Staff Qualifications: As a mom who is always around her children, I am very particular with who I entrust my children to. I can feel confident not only in the camp staff's ability to teach my child a new skill, but also in keeping my child safe.
For more detailed information on the Avid4 Adventure staff's hiring, training and certification process please read, "Our Adventure Camp Staff: Highest Standards to Deliver the Best Experience".
OUTSIDE Magazine and Avid4 Adventure have partnered to provide financial assistance so many children from different and diverse backgrounds have an opportunity to attend summer camps. Avid4 Adventure truly believes in getting children outdoors, that it offer full and partial scholarships to families household income is less than $100,000.
"In 2015, $55,000 in financial assistance was awarded to 137 campers, pre-K – 12th

grades. This year, we are pleased to offer even more financial assistance through both partial and full assistance packages."
Deadline for Scholarship Application is April 15, 2016. For more detailed information on the upcoming scholarships for Summer 2016, please click HERE.
[Español] Avid4 Adventure tiene becas para familias con ingresos annual menos de $100,000. Puedes llenar una aplicación antes del 15 de abril, 2016 AQUI.
Avid4 Adventure's main center of operations is in Colorado and not only provides day camps but also have a variety of overnight camps. Parents send their children from all over the US, to have a traditional "going away to summer camp" experience in beautiful Colorado.
For more information, please visit: Colorado Mountain Camp Overnight Camp Built for Adventure
Avid4Adventure T-Shirt and Bottle Giveaway!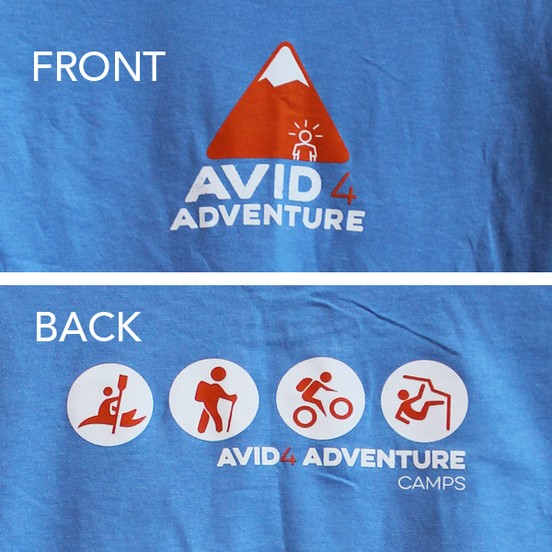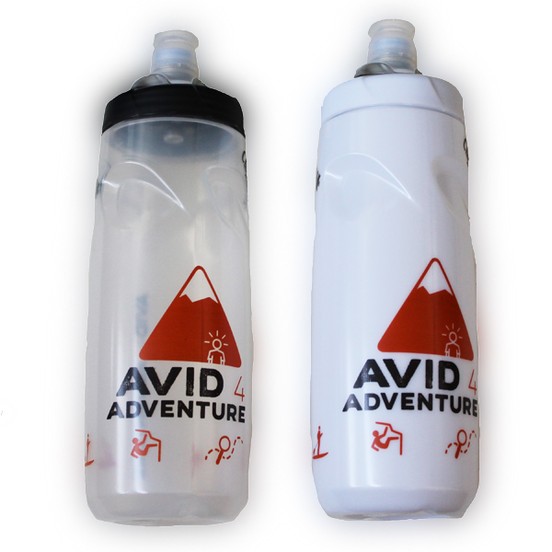 Sport an "Avid4 Adventure" T-Shirt and water bottle when you head outdoors! Enter for a chance to win these by entering the giveaway through the Rafflecopter widget below.
Make sure to "Like" Avid4 Adventure and Chasqui Mom on Facebook.
The giveaway is open to anyone in the US, ages 18 and over. Giveaway is open from 3/9/16 until 11:59 pm PST 3/24/16.
See What Other's have to say about Avid4 Adventure....
[Sponsored Post] ~ I received compensation in exchange fore writing this promotion. Although this post is sponsored, all my opinions are my own.
Join in on the conversation by leaving a comment here! You can also join in on the conversations on Chasqui Mom's Facebook, Instagram, Pinterest, Google+, and Twitter that is updated daily with outdoor activities and wonderful posts from other #OutdoorFamilies.